Jens Laugesen is an experienced fashion academic / fashion designer / creative director with a strong international and conceptual profile.
Initially trained in Haute Couture at Chambre Syndicale de la Couture, he holds two masters degrees in both fashion management from INSTITUT FRANCAIS DE LA MODE in Paris and MA in Womenswear from UAL CENTRAL SAINT MARTINS in London.
After launching the award-winning eponymous brand in London Fashion week he has collaborated with international luxury and RTW brands such as Calvin Klein, J. Mendel, LG Corp and Net-a-Porter Yoox as a design consultant and creative director.
He helped build the 4th year MA course at Chambre Syndicale de la Couture in Paris, leading to the recent fusion with Institut Francais de la Mode. He has also taught as a senior lecturer at Central Saint Martins, Kingston, Westminster and KADK in Copenhagen.
MA/BA /
COURSE LEADER /
VISITING LECTURER /
MA MODULE LEADER /
BA SHOW SELECTION /
EXTERNAL EXAMINER /
ACADEMIC AUDIT /
RESEARCH/
/ /  Fashion is today at a new post-digital cross-road amplified by the current pandemic challenges,  we need to educate and mentor talented creatives able to challenge and push Fashion into a new holistic post-pandemic METAMODERN paradigm  / /
EDUCATION /
2020 / INSEAD  Paris / Singapore / Creative thinking for Business diploma.
2002 / CENTRAL SAINT MARTINS London  /  MA Fashion Womenswear.
1994 / INSTITUT FRANCAIS de la MODE Paris  /  Master's Degree in Fashion Management.
1991 / CHAMBRE SYNDICALE DE LA COUTURE  Paris  /  Design Degree in Haute Couture.
1989 / PARSONS PARIS / Fashion Drawing course.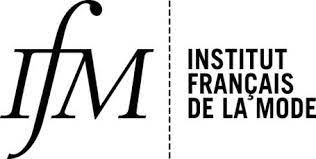 HYBRID RECONSTRUCT /
Jens Laugesens hybrid design thinking finds its roots in a global network where cultural traditions fuse with new ideas and concepts from different cultures.
The post-pandemic future will be integrating cultural symbols and garment vocabulary into new hybrid semantics. The new culture global network will fuse cultural traditions with new ideas and concepts from different cultures.
Jens Laugesen developed Hybrid Reconstruction as a design manifest during his research at Central Saint Martins under the legendary MA course leader Louise Wilson.
Inspired by the conceptual ground zero vacuum left by 9/11, he defined a design manifest for having faith in the chaos that has inspired his design thinking as both an academic educator, video/filmmaker and industry consultant.
As a reaction to the ever fast forward pace of the fashion production cycles, he decided to design in design trilogies to allow a slower and more thought-full development of his own design vocabulary.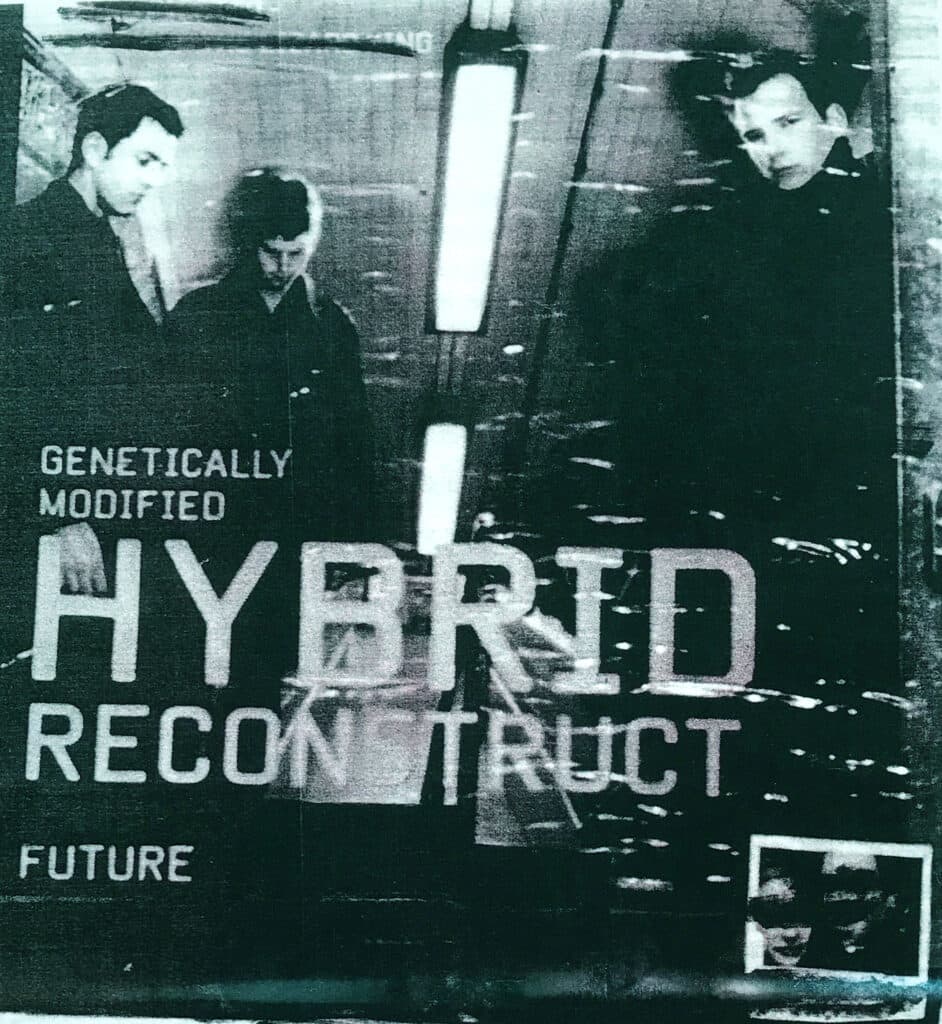 UAL CENTAL SAINT MARTINS / WESTMINSTER UNIVERSITY / KINGSTON UNIVERSITY / BRIGHTON UNIVERSITY / CSVPA CAMBRIDGE / KADK ROYAL ACADEMY OF THE ART COPENHAGEN / DESIGN SCHOOL KOLDING / TEKO VIA UNIVERSITY DENMARK / ICELANDIC ARTS ACADEMY REYKJAVIK / INSTITUT FRANCAIS DE LA MODE / CHAMBRE SYNDICALE DE LA COUTURE PARIS / ESMOD PARIS / ESMOD BERLIN / GERRIT RIETVELD INSTITUTE AMSTERDAM / SADI SAMSUNG DESIGN INSTITUTE SEOUL /
GLOBAL DESIGN GRADUATE SHOW / ARTSTHREAD X i-D X GUCCI / CREATIVE DIRECTOR /
Since the outbreak of the pandemic, Jens Laugesen has been working with the world's leading graduate portfolio website, ARTSTHREAD, to launch the Global Design Graduate Showcase in collaboration with i-D / VICE Media and GUCCI.
UAL CENTRAL SAINT MARTINS COLLEGE OF ARTS & DESIGN / VISITING LECTURER MA /
Only two years after graduating from Central Saint Martins, Jens Laugesen was invited back by the legendary MA course Director Louise Wilson to teach alongside her on the MA Course.
Whilst running his successful eponymous brand in London Fashion Week, he contributed with this hybrid design thinking and methodologies to 1st and 2nd-year MA students in both Women's and Menswear.
Today, he is also working as visiting lecturer on the most successful summer course in fashion design with creative pattern cutting.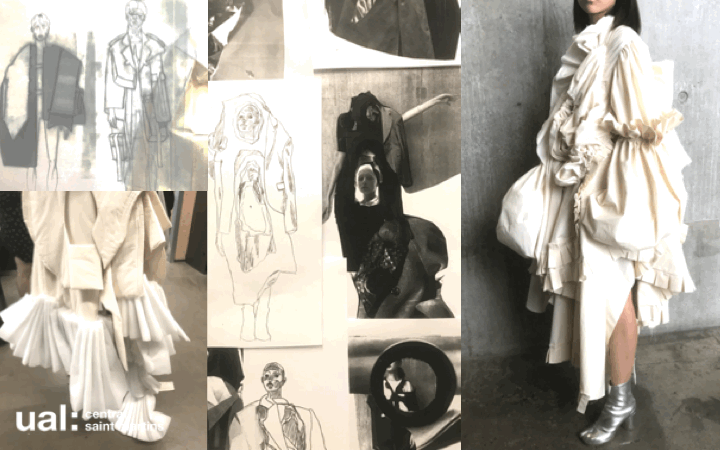 CHAMBRE SYNDICALE DE LA COUTURE / MA DESIGN LEADER /
Jens Laugesen was recruited to modernise the curriculum on the 4th year MA at Chambre Syndicale de la Couture in Paris.
He implemented a London art school approach to research and design development alongside a strong focus on individual portfolio building.
He participated in a general audit of the BA curriculum and worked alongside the academic BA coordinator to update and modernise the curriculum.
He directed final year collections in collaboration with industry mentors like Martine Sitbon, Marc Ascoli, Lutz Huelle, Nicholas Andreas Taralis, Felipe Oliveira Baptista (DA Kenzo) and Lucie Meier (DA Jil Sander).
His alumni students are today working for established brands and luxury houses of Dior, Hermès, Givenchy, Gaultier, Rykiel. Bottega Veneta, Haider Ackermann, Maison Martin Margiela, Balenciaga Saint Laurent, Chanel, Balmain etc. The modernising of the traditional institution has lead to the recent fusion with Institut Français de la Mode 
CAMBRIDGE SCHOOL OF VISUAL AND PERFORMING ARTS / MA FASHION MODULE LEADER /
Jens Laugesen is setting the philosophy for the Graduate School Fashion department (MA, Grad dip and Pre MA) at CSVPA. He collaborates with the Head of Graduate School to implement a progressive cross-pollinating ethos for the students to collaborate across MA disciplines.
He is leading and mentoring modules on research, portfolio and physical work in progress and final major project exhibition. Curating the Creative Future module he invites industry leaders to tell their creative journeys to the students.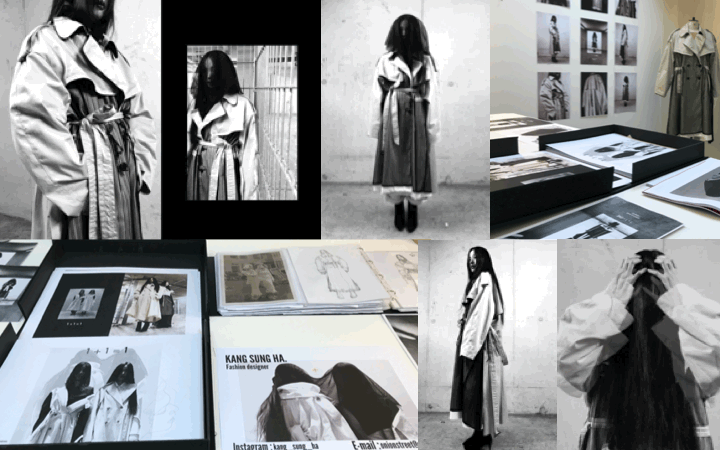 WESTMINSTER / KINGSTON / KADK ROYAL ACADEMY OF FINE ARTS / VIA TEKO / VISITING LECTURER / 
Jens Laugesen has worked as visiting lecturer for some of the most prestigious UK and International universities and institutions.
He leads today the Fashion Event Management module as part of the final 3rd-year submission.
He has also worked as visiting lecturer at Kingston University, TEKO / VIA  and KADK Royal Academy of the arts in Copenhagen.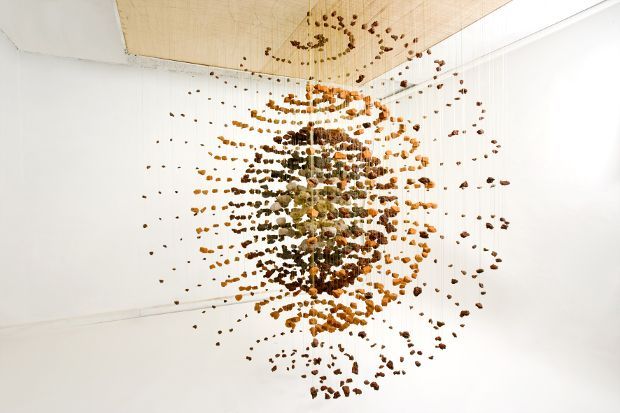 EXTERNAL EXAMINER / FINAL YEAR SHOW SELECTION /
Jens Laugesen has extensive experience as an external examiner and final-year show selection jury on both BA and MA level with Gerrit Rijtfeld University in Amsterdam, Icelandic Academy of the Arts in Reykjavik, KADK Royal Academy of the Arts in Copenhagen, Kolding Design School, Chambre Syndicale de la Couture in Paris, ESMOD in Berlin and Samsung Design Institute SADI in Seoul.
As a judge, he has also selected and mentored winners for British Fashion Council graduate portfolio competition, Graduate Fashion Week, Westminster,  Kingston and Brighton University, Dazed & Confused, Iceland Academy of the Arts, KADK Royal Academy and Kolding Design School Denmark.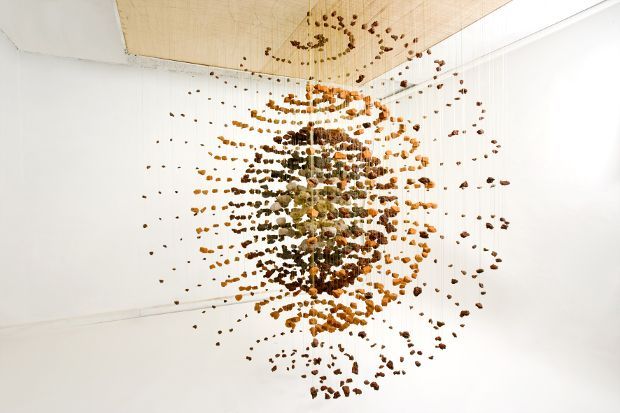 IRL / ONLINE PRIVATE TUTOR / SHORT COURSE LEADER / CREATIVE MENTOR /
Jens Laugesen is a sought after private tutor/mentor for students or recent graduates who are looking to improve their design methodologies, develop their portfolio style for UK based MA course or launch their creative brand. His mentoring of post graduate level students have led to admission of reputes MA courses such as CSM, RCA and IFM.
He organised individual and bespoke IRL or online tutoring programs with other highly professional London based creative/technical tutors to suit all educational need. If interested in hearing more, please drop us a line below.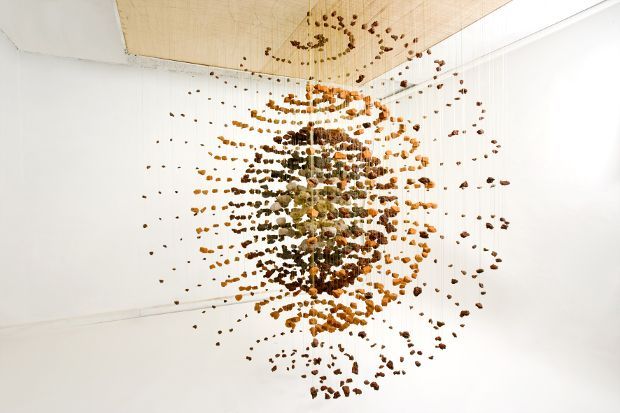 HYreCON RESEARCH /
Jens Laugesen designed in all 4 trilogies that marked the shift from the unisex take of the 90'ies deconstruction to a seamlessly integrated conceptual luxury. The Hybrid Reconstruction design philosophy inspired the evolution of his concept led  design vocabulary.
When updating the design manifest in 2014 for academic paper presentation for the Design Thinking symposium, he felt his hybrid design thinking aligned with the metamodern manifesto, developed by Dutch theorist Timotheus Vermeulen and Robin van den Akker.
As a reaction to the 20th-century modernist radical desire to negate the past, the metamodern sensitivity aims to describe a post-postmodern oscillation and reconciliation between a desire for the future and a certain nostalgia for the past.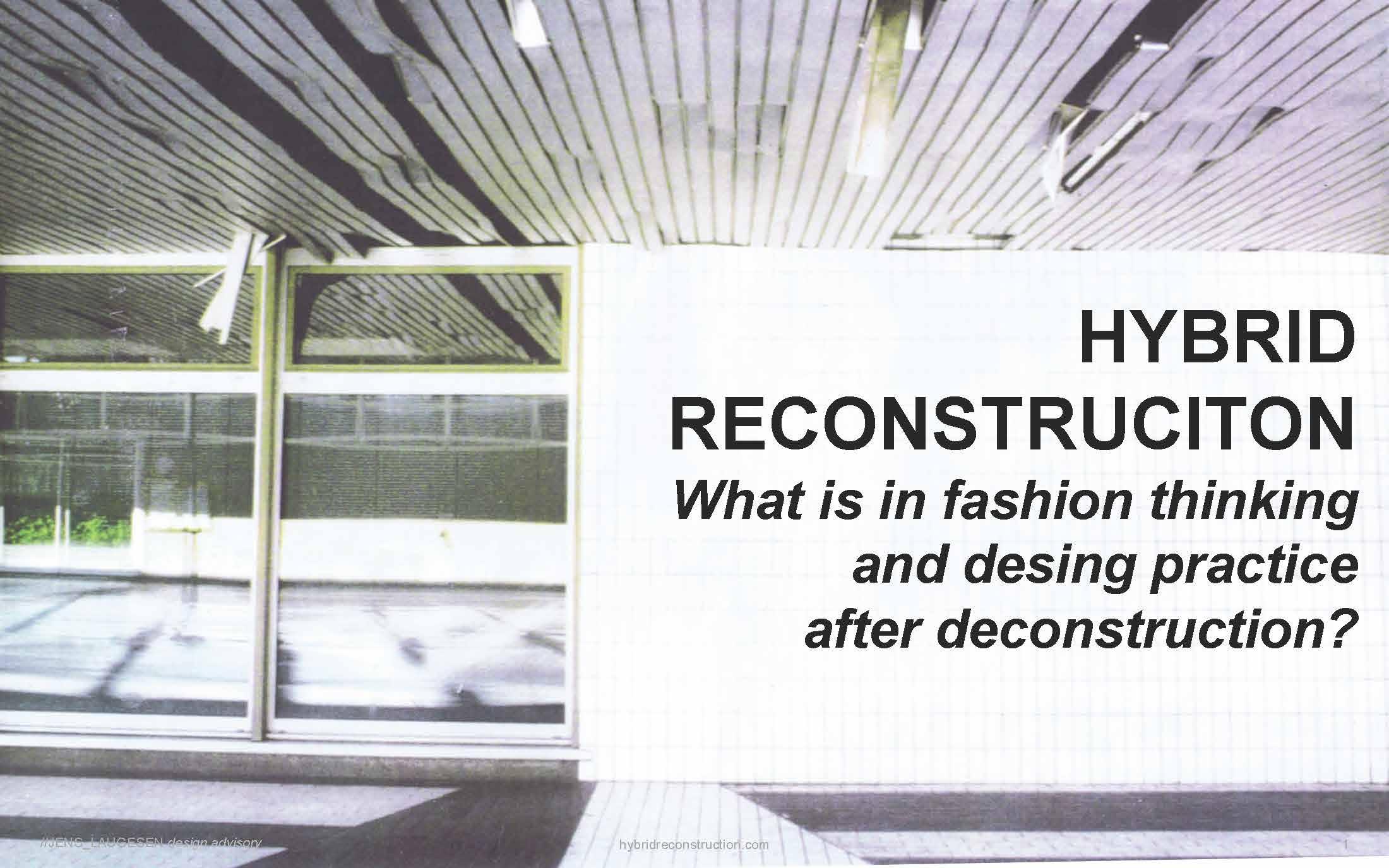 TRIPTYCH RESEARCH /
The theoretical research resulted in a visual triptych research mix of visual and words that attempted to visualise the synergetic evolution between modernism, post-modern and post-postmodern thinking.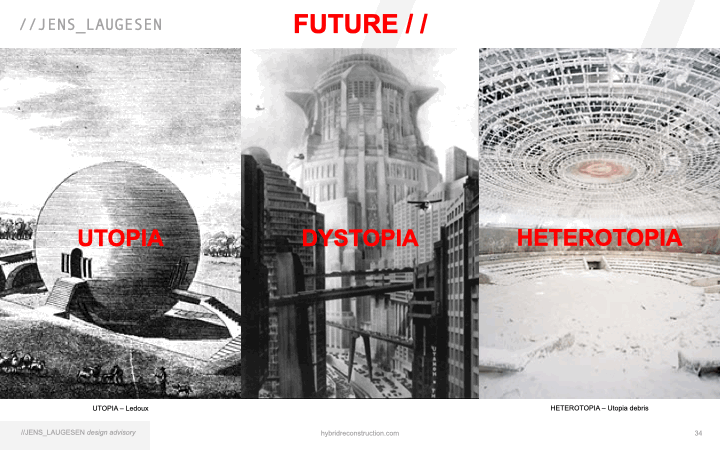 AWARDS / HONORS /
2022/19/18 /  IDA FASHION DESIGNER of the year Gold / Los Angeles
2022/21/20/19/18/17 / DANISH ARTS FOUNDATION / Denmark
2008 / DANSK DESIGNER OF THE YEAR  AWARD  / Denmark
2007/08  / BFC FASHION FORWARD / London
2006 / ANDAM X LVMH GROUP X LOREAL AWARD / Paris
2004/05 / CENTRAL SAINT MARTINS / MERCHANT TAYLORS Bursary / London
2003/04 / TOPSHOP X BFC NEW GEN AWARD  / London
2002 / FASHION EAST / London
WANT TO KNOW MORE ?
Please contact us with information about your company, if you are interested in receiving more info about our design consultancy services or getting getting access to the by invitation only portfolio section.