The best of Paris
Fashion Week AW22 /
i-D / VICE Media by Mahoro Seward
Departing from what he describes as a "fascination with the utopian unisex concept of clothing", London-based designer  Jens Laugesen yesterday presented the first chapter in a a trilogy titled INRECON.
For the debut of the series, SOLARIS, he paired up with photographer and film director Jean-Francois Carly and film editor Maxim Young on a film shot in the brutalist bowels of The Rowe, a building close to the designer's home that he witnessed being de- and reconstructed over the course of the pandemic.
Familiar garments like an oversized men's jacket are slashed at the seams to allow for a greater range of movement, and shirts are fashioned into slope shouldered-boleros. Trench coats are spliced and reconfigured as wrap skirts, and looks are overlaid with skeletal seam lines of garments that once were. MS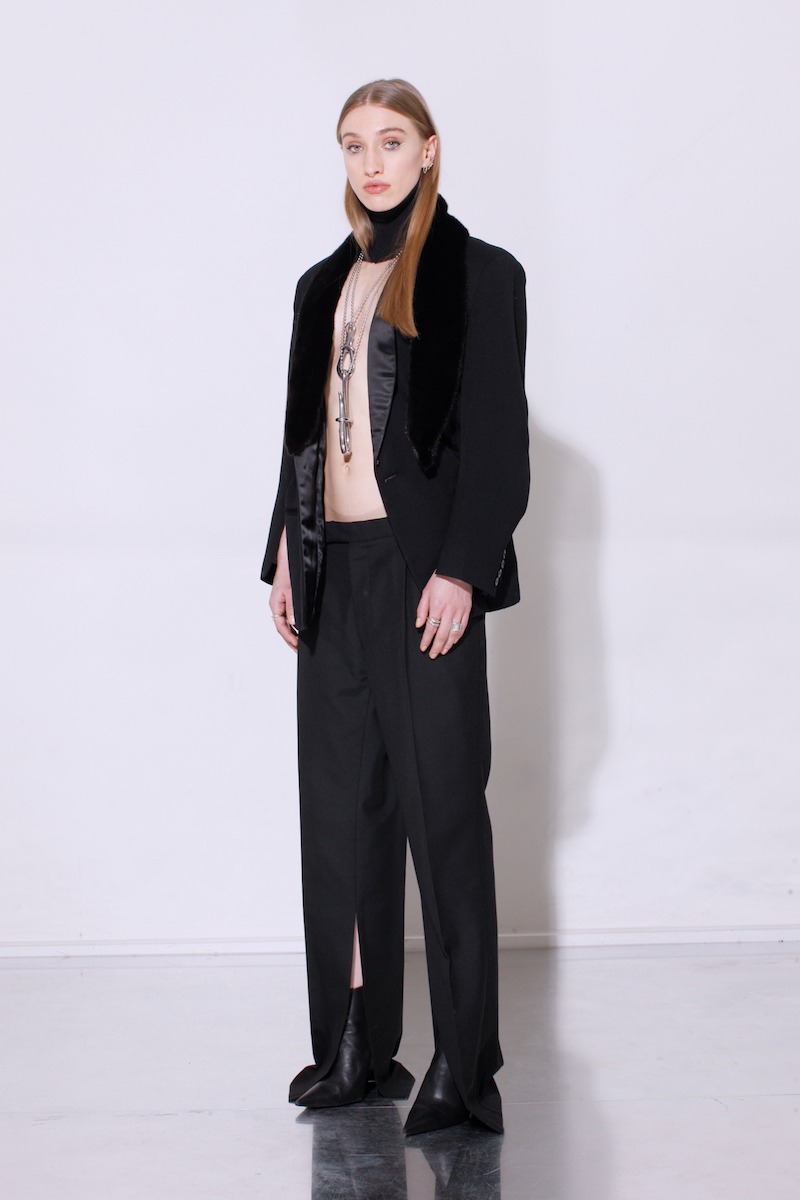 AW 22 LOOKBOOK /
For viewing the entire collection lookbook, please click on any of the images below.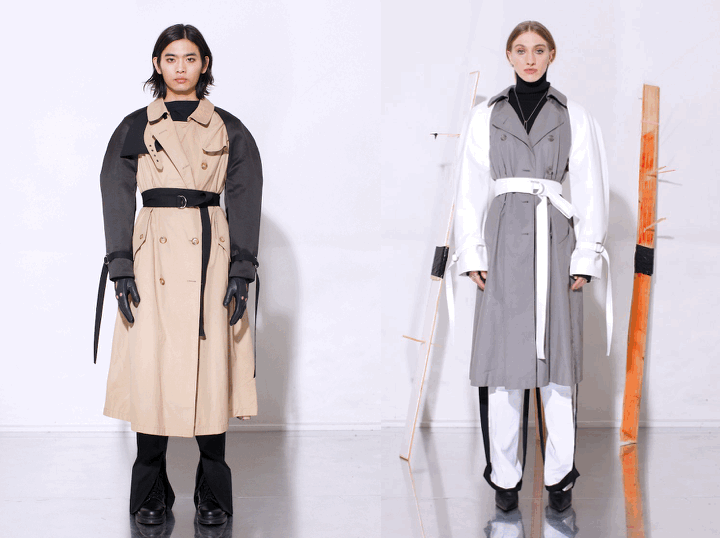 Photography Jean-Francois CARLY /
HYBRID DESIGN PROCESS /
IN RECONSTRUCTION is the designer's response to re-appropriating iconic generic garments such as oversized men's jackets by slicing seams to offer more movement and folding surplus of fabric to generate organic folds that adapt to the body.
A classic 80s trench coat is slice-cut and turned inside-out into reversible couture-like bolero jackets and wrap skirts. Oversize men's shirts are twisted and stitched to hold organic folds in place and redefine new silhouettes and proportions.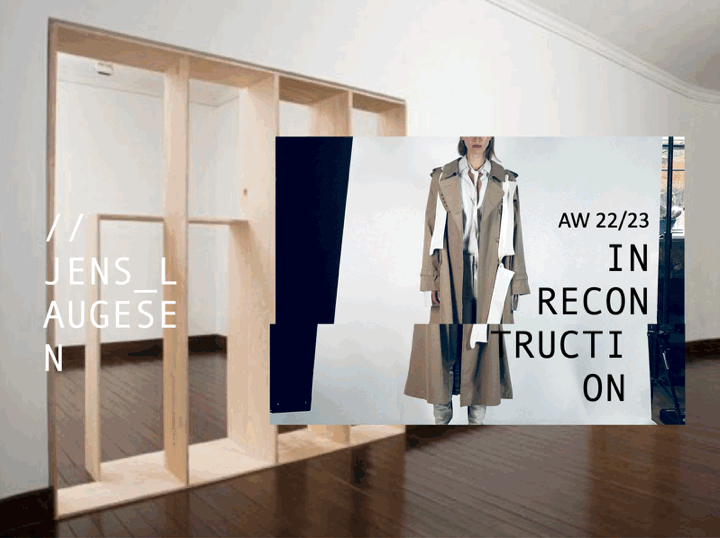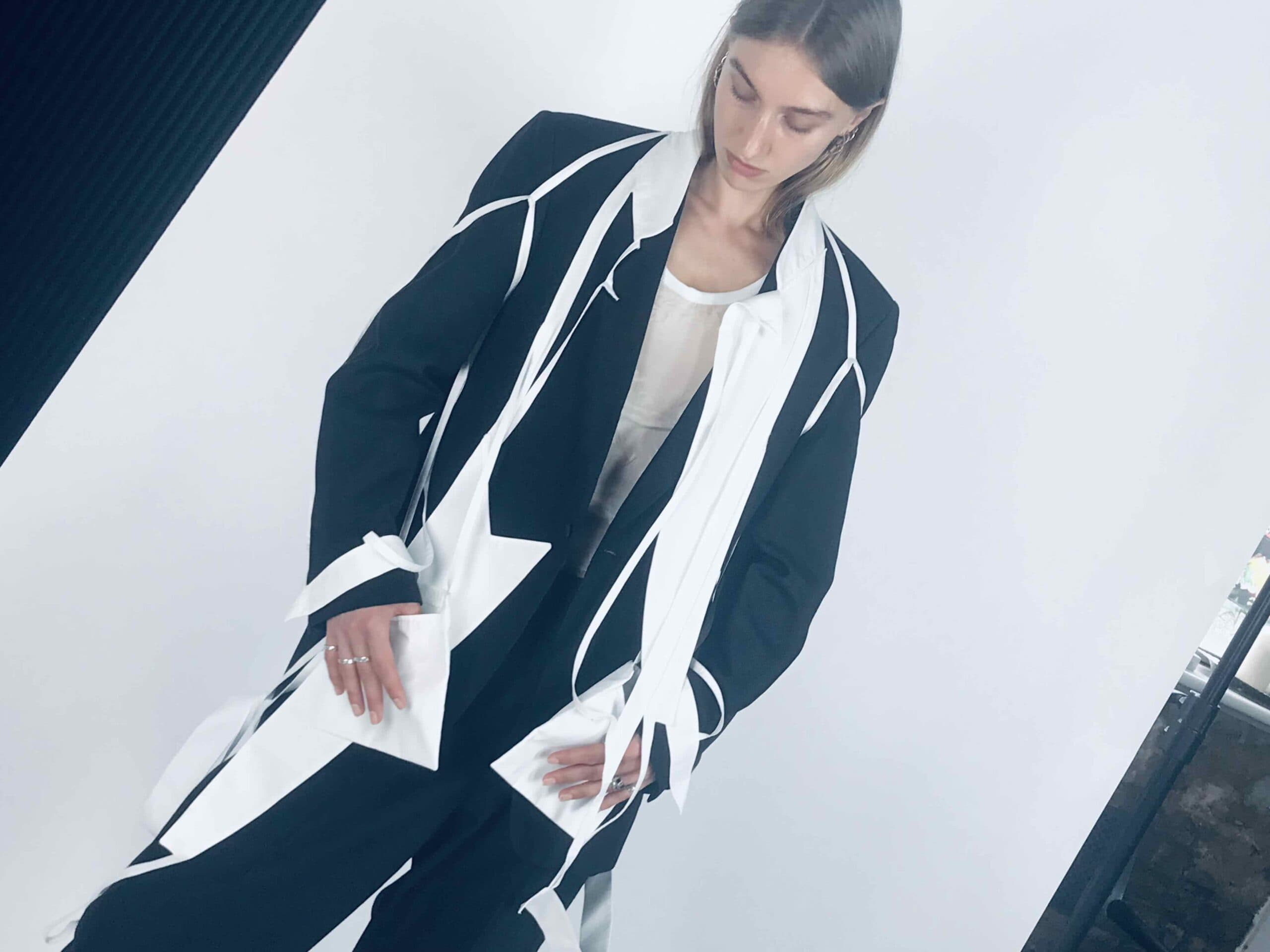 IN RECONSTRUCTION / AW 2022/23 / PARIS Fashion Week /
A new intuitive body of 3d work developed during lockdown over a period of free-associative flow process during a 3-week project exploring direction and ideas for AW2022/23.
The designer's hybrid design thinking and creative methodologies are applied to new garment and silhouette development catering to a diverse range of customer types.
PRE-COLLECTION
AW 2022/23 /
Classical menswear tailoring are reappropriated, re-tailored and reconstructed into new modern timeless design staples that address the 21st century customer desire for inclusive design concept, collecitons  and transformational silhouettes.
Found garment pieces are reappropriated and reworked organically to re/construct new ideas, proportions and garment gender for the post-pandemic customer versatile mindset mixing garments in personal silhouette outcomes.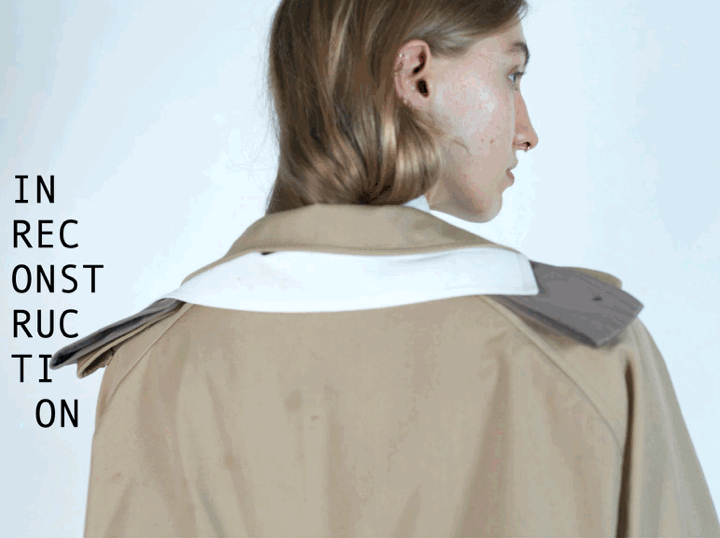 JENS LAUGESEN KEEPS THE FAITH WITH 'IN RECONSTRUCTION' /
Danish designer Jens Laugesen sees hope in the darkness with the first presentation from his conceptual new design trilogy. Where others see dystopia and despair, Jens Laugesen has chosen hope. "It is time to find humanity in even the darkest hours," he emphasises, "and I do feel art is an important part of this."
Speaking to Laugesen about the collection, it is difficult not to get swept away by the magnitude of the concepts behind the collection; he cites filmmaker Andrei Tarkovsky, the early 20th century Futurism movement, and metamodernism among his influences.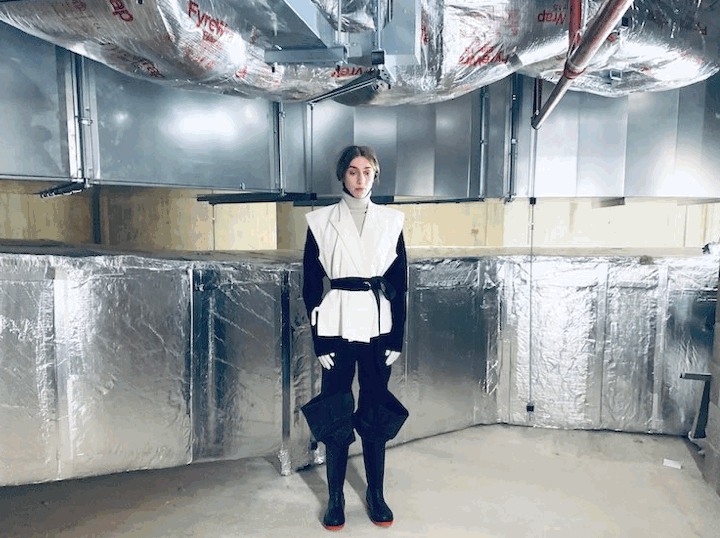 THE VISION /
The INRECON / SOLARIS film references the visionary dark/poetic vision of Russian Film Maker Andrei Tarkovski. The dystopian setting is used as an optimist/pessimist metaphor for the uncertain challenges of the pandemic.
The story is set in a dystopian building that unfolded itself on-location inside THE ROWE, a neighbouring graded brutalist building that the designer witnessed in construction opposite his flat during the pandemic.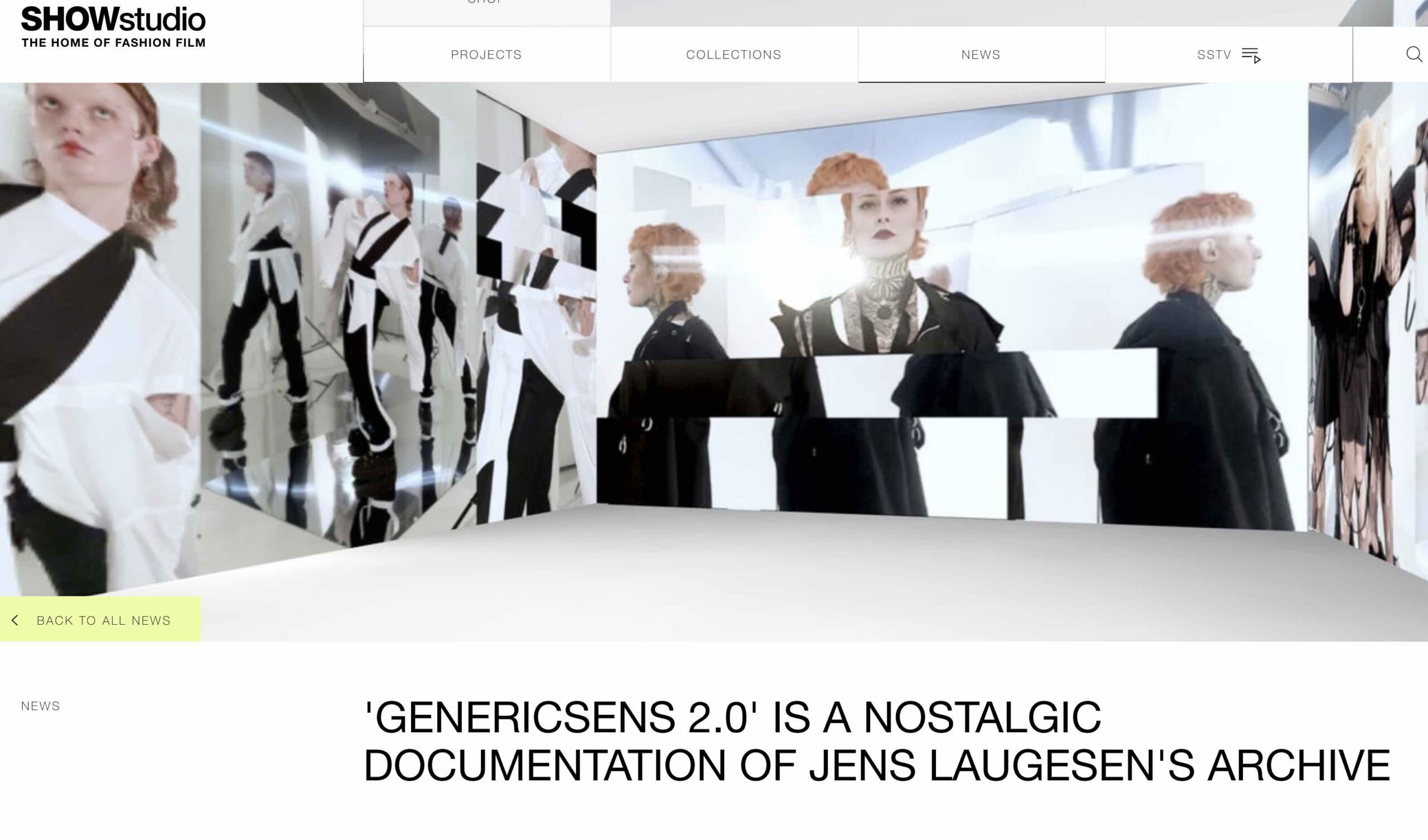 GENERICSENS 2.0 /
… is a multi-sensory fashion/photo/video project developed by Fashion Designer/Video Artist JENS LAUGESEN in collaboration with Video/ Photographer Jean François Carly revisiting a long-standing partnership going back to the early 00s.
The collaboration project references the 'straight up' photography style developed by the i-D magazine in the 70s, used by Jens Laugesen and his close collaborator Alastair McKimm to make line-ups documenting all stages of the design process.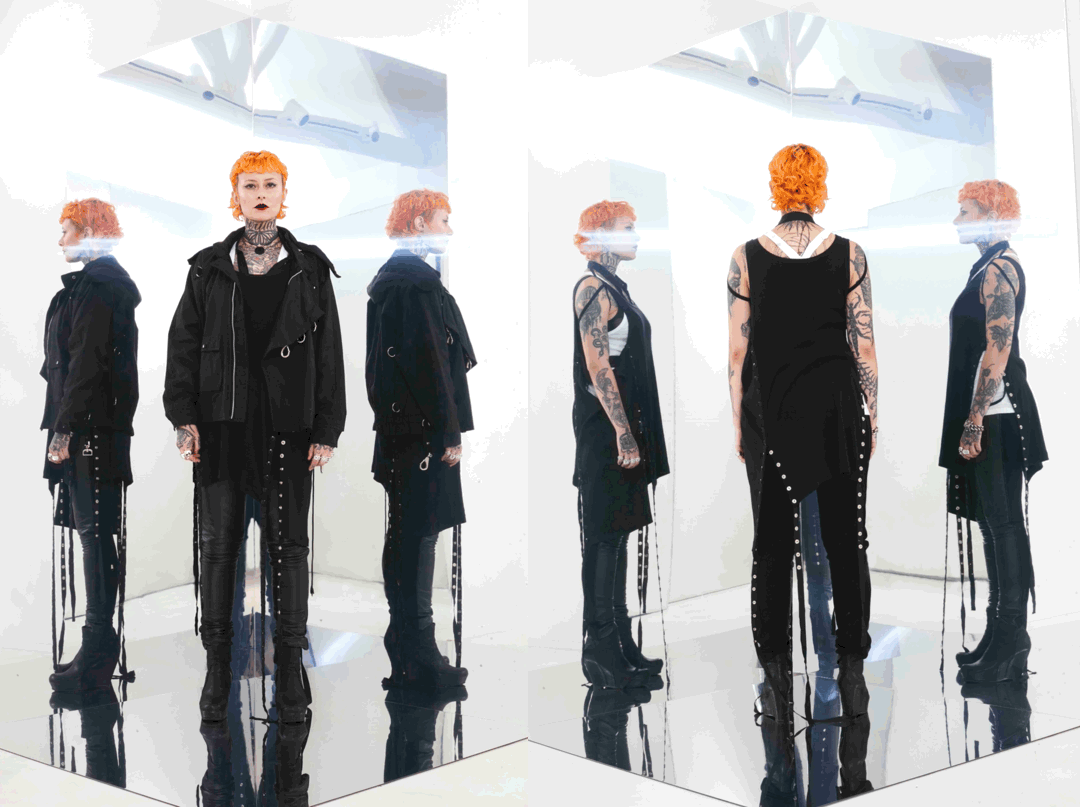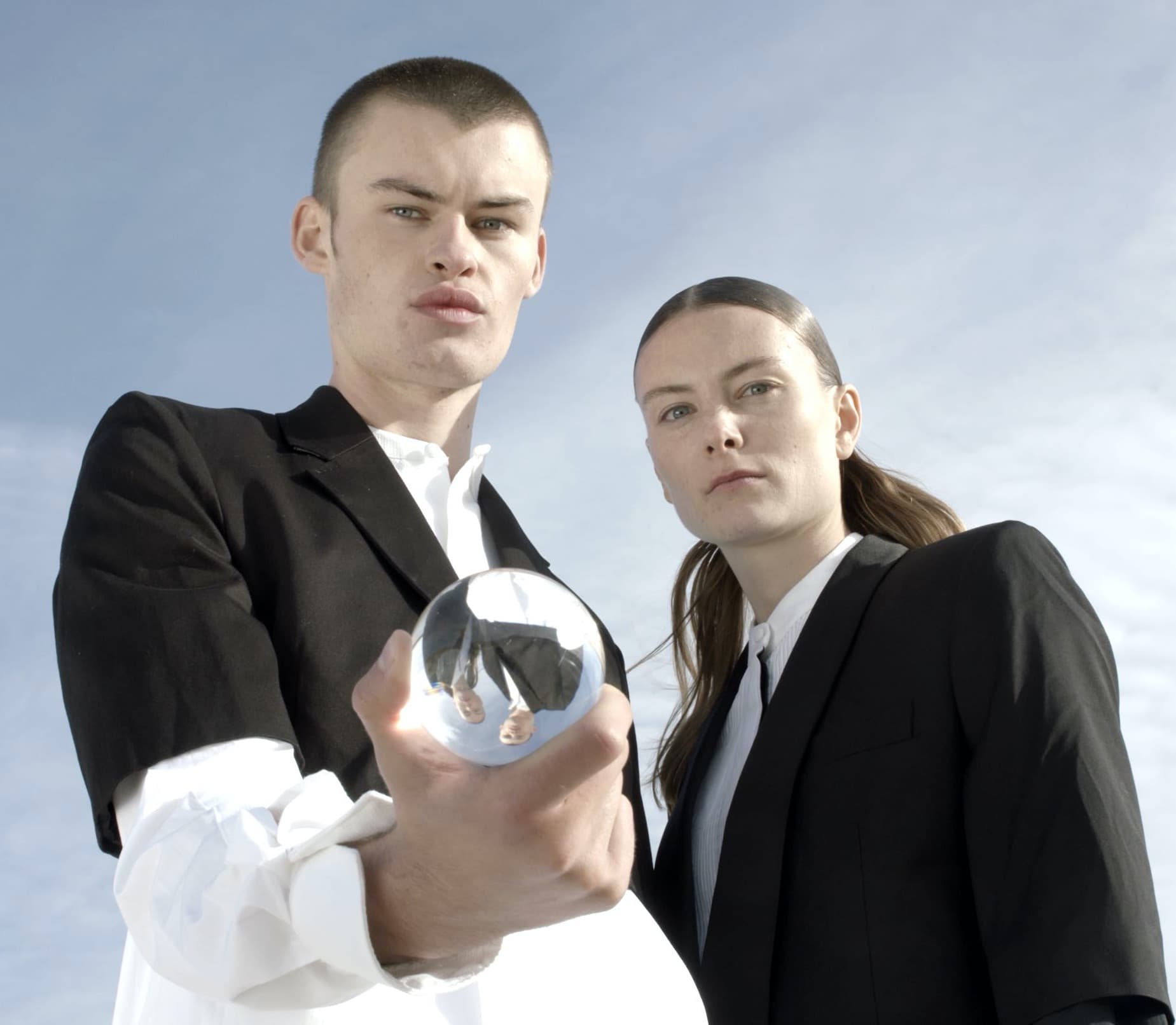 GENESIS  / SIRIN GALLERY Copenhagen 2020
RE-EDITION MAGAZINE /
SIRIN Gallery will showcase the GENESIS. The film is a poetic visual analogy that merges the androgynous conceptual design ideas that lie behind Jens Laugesen's hybrid design language together with the mirror reflective vision of art photographer Henriette Sabroe Ebbesen.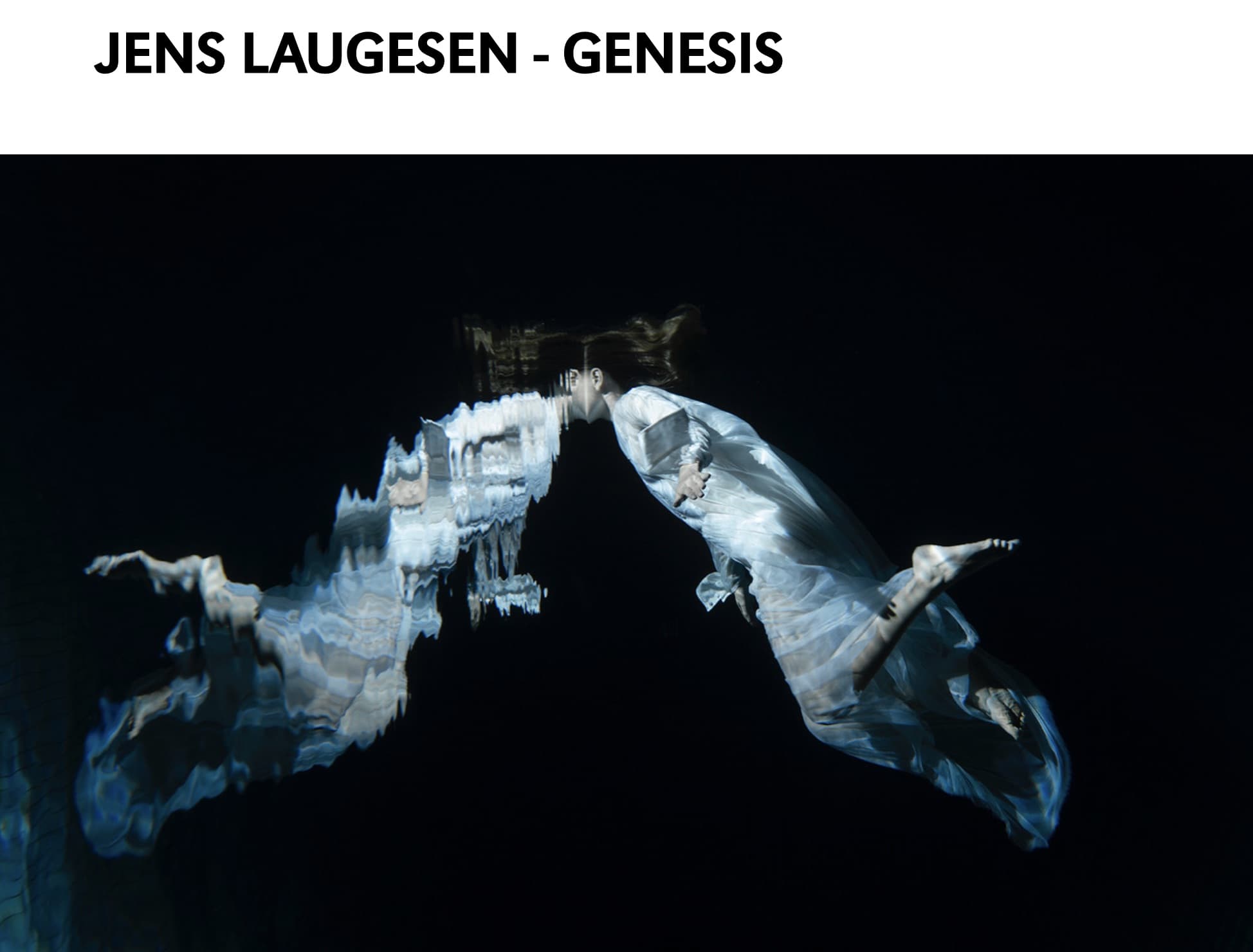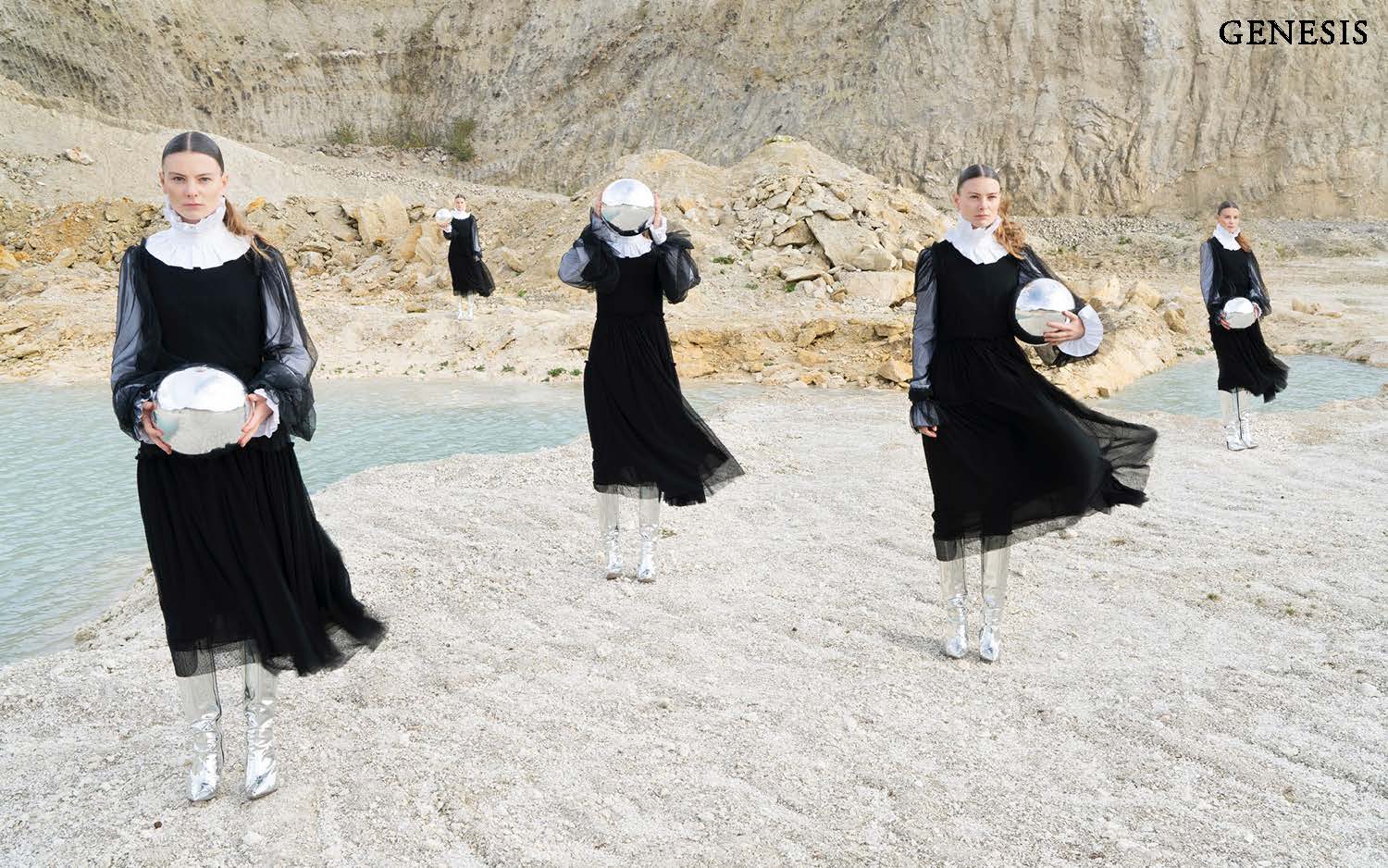 HYreCON TRILOGY / 2018021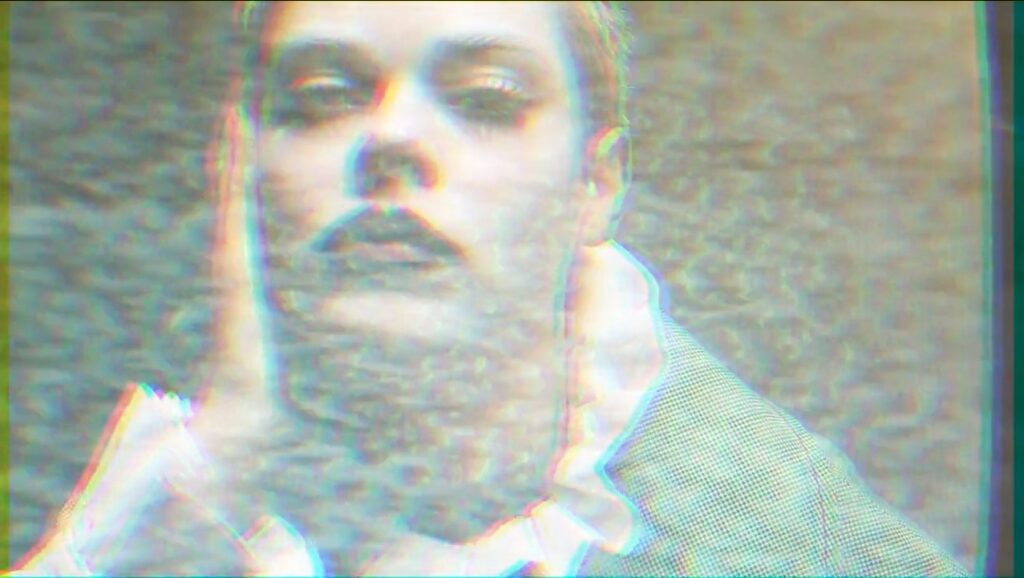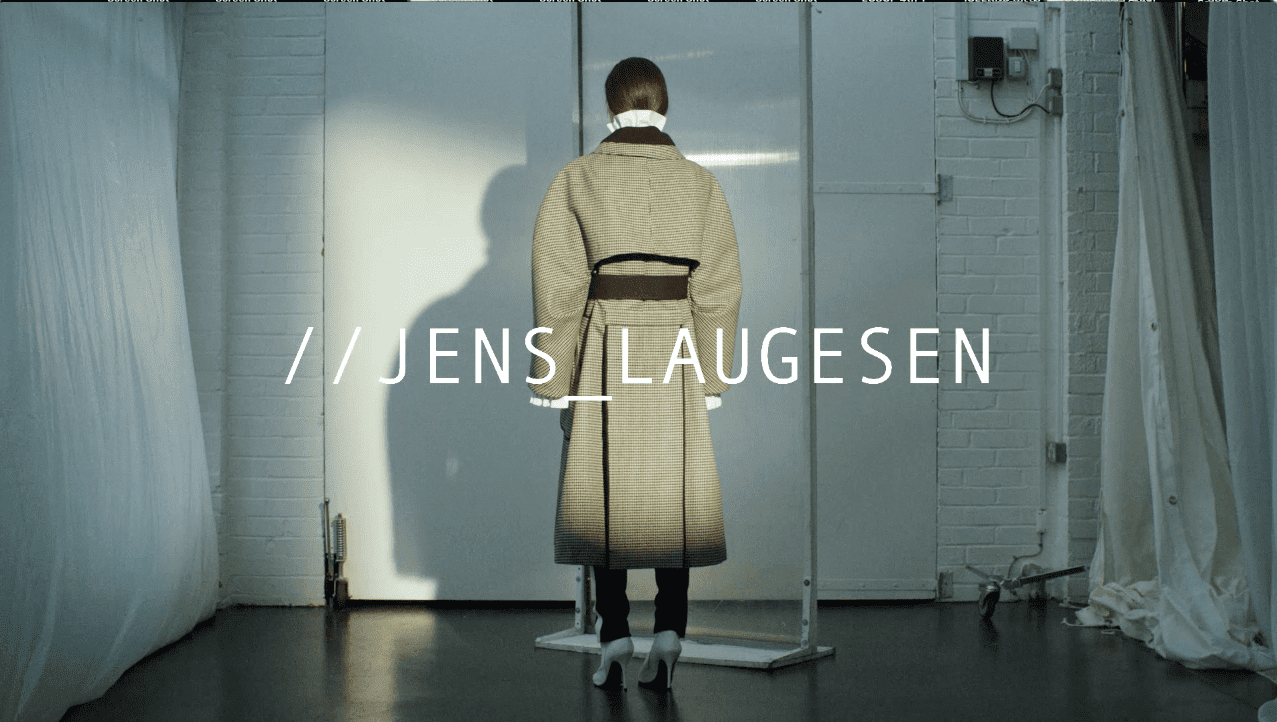 HYRECON 01 / EDEN / London Fashion Week 2018
" the early 00s' hottest designer is making a 2018 comeback . . .
After a 10-year hiatus, Danish-born, London-based design talent Jens Laugesen relaunches his eponymous label for autumn/winter 18 "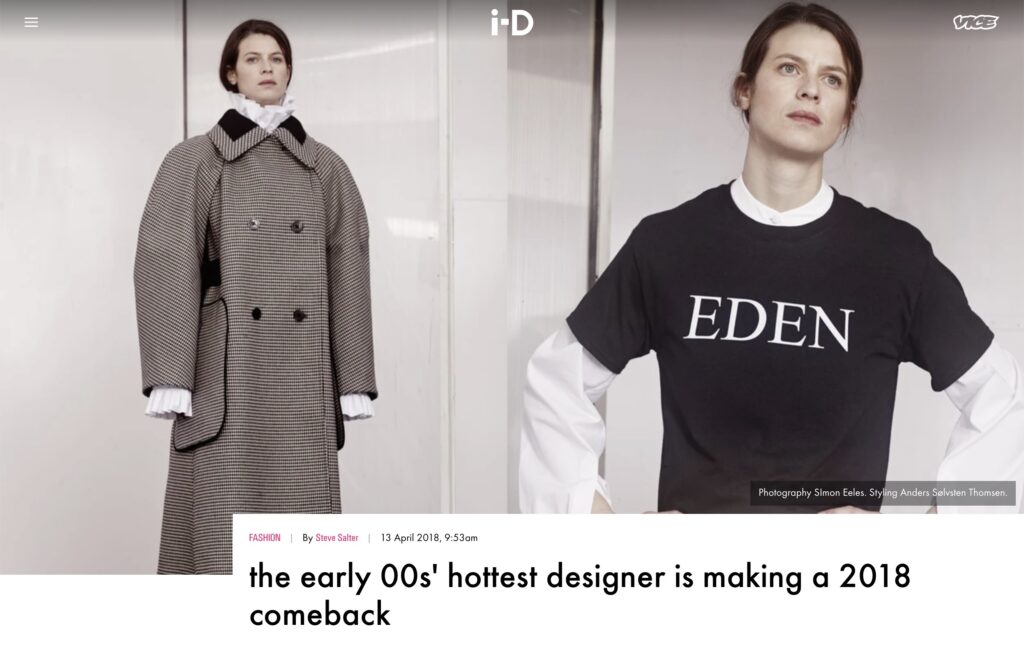 THE RETURN OF
JENS LAUGESEN /
" The Central Saint Martins graduate took a ten-year break, only to come back with a clearer aesthetic, a stronger creative message, and a commercially viable offering. During this hiatus, Laugesen spent time at Calvin Klein under Francisco Costa and taught fashion design in Paris at the École de la Chambre Syndicale de la Couture "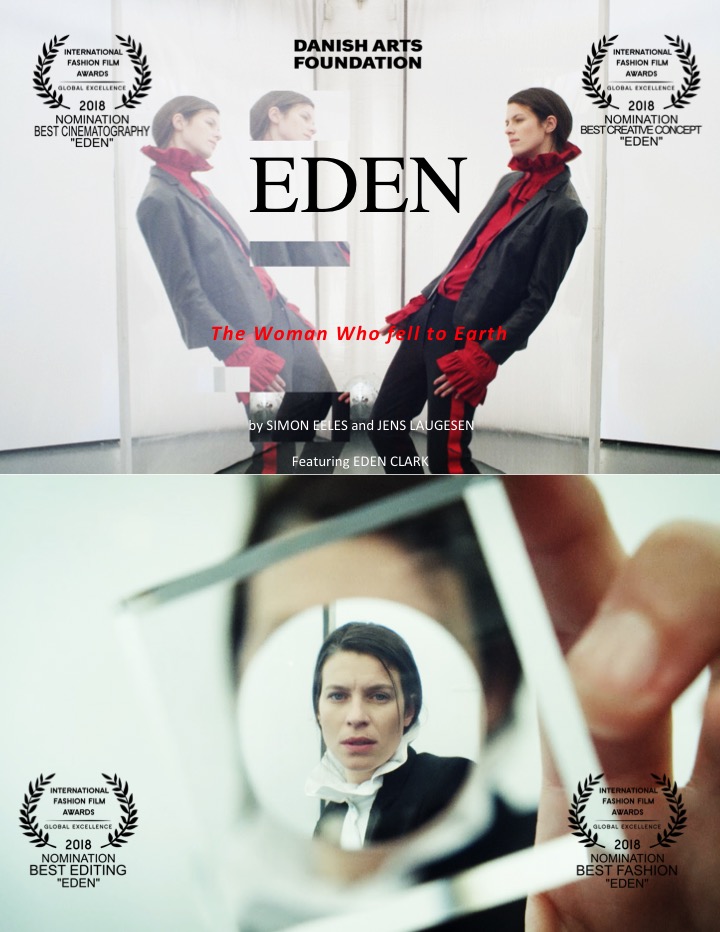 / /

   

He settled on several pieces: a tuxedo jacket, athletic leggings, deconstructed sweaters, and shirts. Laugesen's trademark tux jacket gained acute angular cut-outs at the back, like tailored wings; the knits acquired greater tactility through a raised wool weave; shirts had prominent pie-crust collars and extra-long sleeves

   

/ /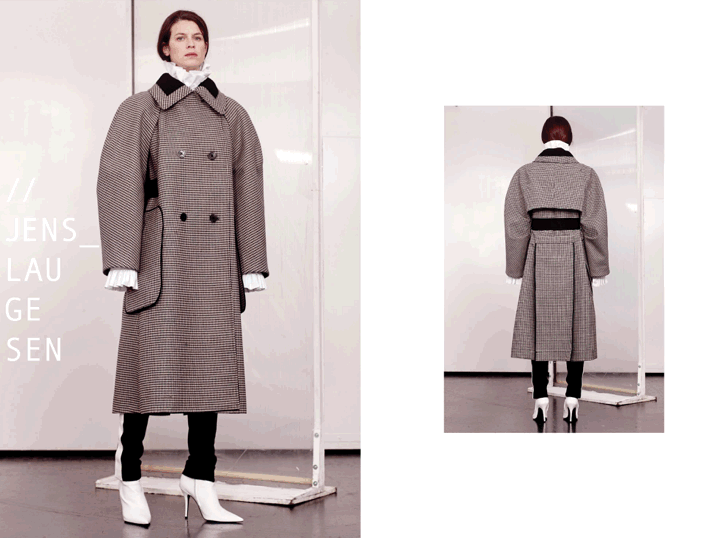 WANT TO KNOW MORE ?
Please contact us with information about your company, if you are interested in receiving more info about our design consultancy services or getting getting access to the by invitation only portfolio section.